Read the article in Serbo-Croatian here – Članak na srpsko-hrvatskom jeziku pročitajte ovdje
Pale and slender with fine, fringed gills, you could be forgiven for thinking that the Olm Proteus anguinus came from another world entirely. And in a way, you'd be right. This rare freshwater salamander is eyeless, devoid of pigment and possesses only the smallest, most delicate of limbs. To us humans, it can seem like there is something missing. But in reality, it is perfectly adapted for life in subterranean caves beneath the Dinarides mountains in the Balkans, Europe. In fact, the Olm is found nowhere else on earth. With a heightened sense of smell and hearing, the ability to resist long-term starvation and even a newly discovered sensory organ that detects the electric fields of other animals, it has everything it needs to survive in this secluded environment.
Like its occupants, the limestone caves of the Dinarides are truly exceptional. In some places, vast stalactites and stalagmites create stunning, cathedral-like formations, while other areas preserve fossils from former millennia. This is the location where naturalists discovered cave-dwelling animals for the first time, creating a whole new branch of biology. The Olm and its fellow cave-dwellers may be perfectly suited to life underground here, but the humans that wish to study them are not. To discover more about the unique wildlife that inhabits these limestone caverns, modern researchers need to be cavers, divers and fishers all at once. But why go to all this trouble?
The reason is an urgent one: we need to discover all we can about this remarkable ecosystem before it is lost forever. The Balkans' last remaining wild waterways are threatened by proposals for dams, hydropower projects and many other modifications. "Building dams is disastrous for the very sensitive organisms that inhabit places with such specific conditions," says Marijana Demajo, BPSSS (BirdLife Serbia), Balkans Small Grants Co-ordinator for Critical Ecosystem Partnership Fund (CEPF) Mediterranean*. "Underground life depends on the water level; it's fed from the surface watercourses."
For example, when the Trebišnjica River was enclosed in artificial concrete channels in Bosnia & Herzegovina, it cut off the natural flood water that usually reached sink holes at the edges of the Popovo Polje plains. As a result, large colonies of exclusively cave-dwelling tube worms were completely killed off within the sink holes. Fortunately, the more we know about an ecosystem, the more information we have to make positive change to policy. And so CEPF brought together experts from the Subterranean Biology Lab at the University of Ljubljana, Slovenia, and the Center for Karst and Speleology, based in Bosnia & Herzegovina. Together they formed the SubBio Code project. Their mission: to develop new tools to identify and catalogue the rich underground biodiversity of the Dinarides region in Bosnia & Herzegovina.
"This a landscape full of life, not some lifeless place. The discovery of new species is important in order to demonstrate the true value of karst [limestone] landscapes, and to show that they are not just geomorphological formations, but a living system," asserts Demajo. "And let us not forget the importance of educating the local community."
This March, researchers braved freezing snow and flooded caverns (and multiple COVID tests) as they ventured back out into the field to survey this little-known network of caves. Over just a few days, they advanced the knowledge of the habitat and its wildlife further than ever before. One day, researchers were sampling springs for shrimp-like amphipod crustaceans when they met local people who, surprisingly, knew about the shrimps' existence and had given them the name šmugarica. Later the same day, they dispelled a false rumour about the cave Ratkovića Pečina, which was thought to stretch far back into the hills but turned out to be of normal dimensions. Towards the end of their visit, a local caver showed them a cavern full of bats whose guano provides nutrients for a thriving ecosystem of invertebrates. The team used their abseiling and rock-climbing experience to survey the area vertically and visit three caves in the side of Korita hill.
Rock climbing is just one of the practical skills that team members have acquired as part of the project's mission to train and educate scientists, students, volunteers and the local community in the research and conservation of these caves. As well as netting creatures directly from the water, the team also uses an exciting new technique using eDNA (a shortening of 'environmental DNA'), developed by a previous CEPF-funded project as a way to detect the presence of Olms without capturing and disturbing them. eDNA is the genetic material that gets released by animals as they go about their lives – in the form of skin, mucous, faeces and many other kinds of fragments. Scientists are able to detect this material in the water and identify which species it belongs to, helping them to map its distribution and make conservation plans.
As fascinating as this is, no part of their research is as nail-biting as underground diving. Croatian biologist and cave-diver Dušan Jelić, who discovered the largest known population of Olms in his native country, explains what it's like to put on full scuba gear and venture beneath the surface of the water to observe first-hand the creatures that inhabit the gloomy depths. "It is an amazing experience to see something that only a few people in the world have seen before you – or occasionally, to be the first person ever to see it. Sometimes it can be scary, just to be underwater, in a small space, isolated from the rest of the world … but mostly it is a wonderful feeling."
It is a rare privilege to venture into the realm of the Olm, however fleetingly. And though these creatures are perfectly at home in the dark, by shining a light on them we can secure lasting safety for the unique and beautiful world that lies beneath our feet.
"It is an amazing experience to see something that only a few people in the world have seen before you – or occasionally, to be the first person ever to see it."

Dušan Jelić, Croatian biologist and cave diver
---
Ground-breaking research into rare cave-dwelling fish
In 2020, another exciting new project by the Croatian Biological Research Society set out to investigate the Southern Dalmatian Minnow Delminichths ghetaldii – a rare freshwater fish found only in southern Bosnia & Herzegovina and Croatia. Although the species is already known to use caves, this project could confirm its status as Europe's first exclusively cave-dwelling fish. During September and November, researchers surveyed 19 caves through fishing and cave diving, and consulted experts from Croatia and France to set up eDNA methods. They are also laying the foundations for a conservation plan for the species, and forming a network of experts and decision-makers through which to share knowledge.
"We're working on a rare fish, so it's really amazing when you actually find it – especially in large numbers, or in places where you don't expect it to be present," says project co-ordinator Matej Vucić. "It's a really good feeling to know there is still hope to save something you're working on – but only if everyone acts quickly and seriously."
"It's a really good feeling to know there is still hope to save something you're working on – but only if everyone acts quickly and seriously."

Matej Vucić, project coordinator
---
New freshwater snail species discovered
The Center for Karst and Speleology discovered five species of snail never before seen in Bosnia & Herzegovina, as part of a project to survey the country's freshwater snail populations and the water quality of its limestone rivers and springs. In an exciting turn of events, four of the snails were completely new to science. One of the snail species was discovered during a field trip as part of a student workshop, showing that training new researchers can sometimes pay off instantly!
More worryingly, the team also found species of invasive freshwater molluscs, including the limpet Ferrissia californica, which had come all the way from North America. The next step will be to define the conservation status of the native snails on the IUCN Red List of Threatened Species.
---
*The Critical Ecosystem Partnership Fund (CEPF) is a joint initiative of l'Agence Française de Développement, Conservation International, the European Union, the Global Environment Facility, the Government of Japan, and the World Bank. Additional funding has been provided by the MAVA Foundation. A fundamental goal is to ensure civil society is engaged in biodiversity conservation.
CEPF is more than just a funding providerA dedicated Regional Implementation Team (RIT) (expert officers on the ground) guide funding to the most important areas and to even the smallest of organisations; building civil society capacities, improving conservation outcomes, strengthening networks and sharing best practices. In the Mediterranean Basin Biodiversity Hotspot, the RIT is entrusted to BirdLife International and its Partners: LPO (BirdLife France), DOPPS (BirdLife Slovenia) and BPSSS (BirdLife Serbia).Find out more at www.birdlife.org/cepf-med
---
Stay up to date
Our monthly newsletter curates the most fascinating articles across the BirdLife Partnership to save birds, nature and people.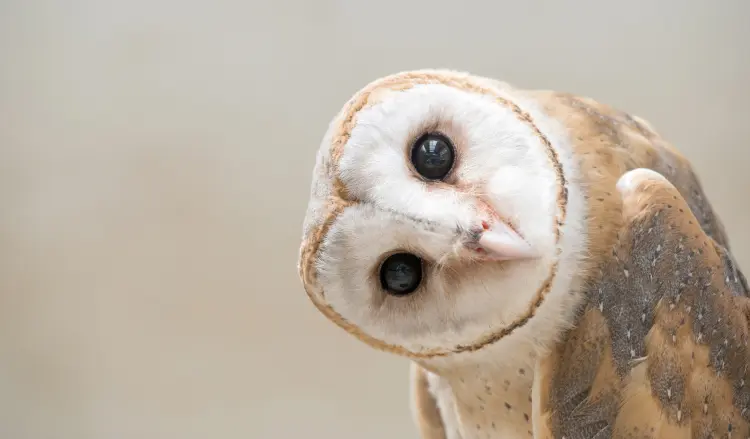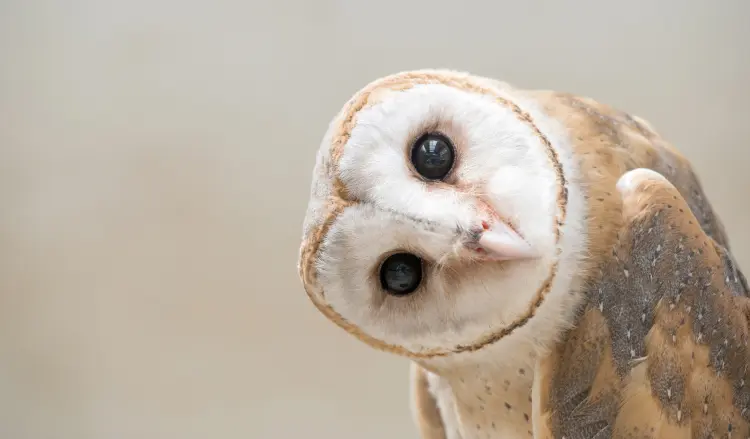 By Enas Sarahneh
Palestine is special. So too it is with its plant species. In terms of Palestine's natural terrain, it sits at the nexus of three major ecoregions, which has given rise to a great diversity of wildlife – over 2000 plant species in fact, 54 of which are endemic. And in terms of Palestine's geography, it's surrounded by sea and fences and encroached by human development – much like its endemic plants, which are restricted to small, narrowing, degraded habitat with specific requirements. Add into the mix a rich cultural history that is maintained through traditional knowledge, and it's clear to see how local civil society organisations are key to tackling the threats facing Palestine's plants.
For the first time, BirdLife (through its role as Regional Implementation Team for the Mediterranean Hotspot of the Critical Ecosystem Partnership Fund (CEPF)) has provided small grants to five civil society organisations in Palestine, to conserve threatened and site-restricted endemic plants and their habitats. Through these projects, the botanical knowledge and skills of scientists, and conservationists will be strengthened, and hopefully passed down like the ancient farming knowledge held within its olive groves.
---
Conservation of a symbolic iris
On the hills above the famous 'most fertile meadow' in the Middle East, Marj Ibn Amer, a beautiful flower Iris haynei grows. Found nowhere else in the world except Faquaa village, Palestine, this rare endemic iris hangs on in patchy and fragmented populations and is considered globally threatened. In 2015, Iris haynei was declared the national plant of the State of Palestine by Palestinian Environment Quality Authority, and Palestine Wildlife Society (PWLS, BirdLife Partner) are making exceptional efforts to save it with support from CEPF. Understanding its distribution, and ecological requirements is of paramount importance.
Findings so far are encouraging, with major engagement of youth from local communities around the village to contribute on the efforts to save the iris – which faces many threats including overgrazing, pests, localised flower collection, afforestation and development.
In cooperation with students from different Palestinian universities, PWLS have made a major breakthrough in germinating Iris haynei from seeds – using a methodology taught by another CEPF grantee and iris expert in Lebanon (University of Saint Joseph). The processed seeds were planted in three places: the laboratory, the natural distribution areas of Iris haynei, and a garden, of 4.5 dunums (0.45 hectares), donated by Faquaa village council to be used as a botanical garden for scientific research and as an educational centre.
A photo and painting contest for the children of Faquaa was also announced through the Palestinian Ministry of Education to help generate a sense of ownership and awareness of 'their' special purple flower.
---
Learning from the past
In Misilyah village, in the north of the West Bank, stand ancient groves of gnarled olive trees surrounded by a vibrant carpet of delicate flowers that, until recently, had never been studiede. Some trees are over 800 years old, passed down from generation to generation along with the traditional knowledge of how to care for them, and are considered by Palestinians as a symbolic attachment to their land. It's their agricultural practices – such as organic composting, crop rotation and intercropping – that have allowed the remarkable flora to thrive, according to recent research by the An-najah National University.
With a small grant from CEPF, a phenomenal 275 plants species from 48 families were recorded in the groves. Realising the importance of the exceptional diversity, the research team also organised a workshop in the village to raise farmers' awareness of the importance of their traditional practices, and encourage them to maintain them.
Such a scenic traditional landscape also attracts many tourists to the area, which could have a damaging effect on the groves if not appropriately managed. Thankfully, the primary results of the research have succeeded in qualifying Misilyah village municipality for another fund that will establish an ecological park in the village. This will encourage ecotourism in the sensitive region and raise local community's awareness of its rich biodiversity.
---
The iris the sheep won't eat
When conservationist Dr Anton Khalilieh came upon a rare flower in bloom in the North Eastern Slopes of Palestine (a Key Biodiversity Area, KBA), he immediately video-called his colleague. "This is paradise," he said, moving his phone from left to right to show the beautiful scenery filled with many patches of another iris, Iris atrofusca. "We have to do something about it." Although the elegant, rich purple flowers were scattered throughout this area, the challenges threatening their existence are persistent. Found almost exclusively within Palestine, their fragile population cannot withstand further degradation, habitat loss and exploitation by people.
Dr Khalileh is the Executive Director of Nature Palestine Society (NPS), a three-year-old NGO aiming to research, conserve, and educate about biodiversity and the environment in Palestine that has received a CEPF grant for their work. Very little was known about Iris atrofusca in Palestine, so a survey was needed. The NPS team wandered around 14,000 dunums (1400 hectares) and, surprisingly, discovered an area of about 1800 dunums (180 hectares) that contained over 7800 iris flowers. Two rare colour variations – yellow and white – were also found nestled within.
During the survey, the team met a shepherd wandering with his 300 sheep and cows, who had fallen in love with the iris after he noticed that his sheep did not eat it. He worked hard to conserve it in the wild and helped the team to figure out its distribution.
A botanical garden for the iris was established as an in-situ conservation site on 5 dunums (0.5 hectares), out of 14 dunums (1.4 hectares) donated by the Ministry of Agriculture and the Environment Quality Authority within the KBA. Here, 120 clones of Iris atrofusca were planted in 2021.
Five plant micro-reserves will also be established in three schools within the KBA, in cooperation with school environmental clubs in Tammun town, and a large iris mural is being painted to help raise awareness.
---
An emerging generation of botanists from Palestine
Scientific research is not only important to understand the abundance of species in an area and the threats they face, but it can also be an important way to train the next generation of conservationists. This is very much true for Bethlehem University, who have trained young researchers on plant identification, distribution analysis, conservation and other skills to help encourage more young people to work in the field of botany. This was part of a CEPF-granted project to survey Al Mahkrour (the latest green area of Bethlehem city) and the garden of the Palestine Museum of Natural History.
More than 361 plant species, spread over 12 dunums (1.2 hectares), were recorded within the museum's garden. Furthermore, the team established a botanical garden, and a management plan is being drawn up to conserve threatened and rare species.
The museum is also an attractive site for tourists, so the University is working to make it an ecotourism site, where they are raising awareness among students and visitors about the plants within the botanical garden and their conservation – which will link to cultural heritage and traditional knowledge.
---
Plant micro-reserves: vital patches for plant conservation
Moving to Nablus, where status of a third endemic iris, Iris lortetii, is being assessed by the Biodiversity & Environment Research Centre (BERC), through identifying and mapping its localities and collecting samples to study its DNA.
BERC's assessment showed that flora in Nablus is facing various threats, including overgrazing, land use conversion, quarries, and urban development. In response, the team established six plant micro-reserves to conserve the iris and other flora. Plant microreserves are a recent conservation approach for the Middle East to conserve pockets of high endemism that fall outside networks of protected areas. Here, they are on public land owned by the Ministry of Agriculture in Mount Ebal, in public gardens governed by the village council, and on private land owned by local community who believed in the importance of conserving this remarkable flower.
Reflecting the cultural attachment to olive trees mentioned earlier, one of the requirements to obtain a building permit in Palestine is to inform the Environment Quality Authority (EQA) if there are any olive trees that would be uprooted. BERC is working on creating a similar regulation for irises, which will help in conserving all threatened plant species, and ensure that EQA transfer threatened plants to one of the micro-reserves in the area.
According to Dr. Issa Musa Albaradeiya, Director General of Environmental Resources, EQA Palestine, this work is greatly promoting awareness among government decision-makers and the community on the value of traditional practices and the role of ecotourism in protecting nature. He says: "The support provided by BirdLife International and CEPF to Palestine has strengthened the capacities of civil society organisations in the conservation of Key Biodiversity Areas. Findings are significant and will help set priorities for conserving sites of high natural and cultural values."
---
---
By Shaun Hurrell
Like any local fishing community, the fishers from Al Huwariyah in Tunisia have their legends – such as the fisherman who could navigate the Cap Bon Sea using only 'invisible landmarks'. Like legends, they also pass down traditional knowledge, such as that overfishing, or taking too small a fish, is not only damaging to the environment, but to the community itself. These are the communities that must be supported and encouraged when large, destructive and illegal trawler fleets come wreaking havoc on their fishing grounds.
Local communities are the critical foundation and essential element of ensuring that ambitious global, regional and national initiatives actually create the change that will save the planet. Without their buy-in and commitment, civil society and government aspirations to tackle problems such as the destruction of biodiversity through unsustainable practices such as overfishing will remain the stuff of lofty project proposals and promises.
That's why BirdLife and the Critical Ecosystem Partnership Fund (CEPF)* are so excited about the collaborations built with the local fishing community around the breathtakingly beautiful waters of the Zembra & Zembretta National Park, off the shores of Cap Bon, Tunisia. Here, the Cap Bon Sea is considered one of the main fishing corridors in the Mediterranean Basin, running right in the middle of the western and eastern coast of the Mediterranean.
Although for hundreds of years coastal communities could depend on abundant marine resources for their way of life, growing demand for seafood in recent decades poses a real threat. Some of the region's most iconic species and the marine ecosystems on which they depend are now under extreme human pressure due to the unfair and illegal competition from destructive trawler fleets which ignore local laws protecting no-take zones around Zembra and Zembretta islands.
The area's artisanal fishing sector employs the most fishermen locally yet also causes the least damage to the environment. With a grant from CEPF, Association de Sauvegarde du Patrimoine Environnemental et Naturel (ASPEN, a local NGO) set out to support local fishers to compete whilst encouraging sustainable fishing that complies with the laws of the protected area.
Over 40 local fisherman were equipped with selective fishing gear such as nets, lines, and hooks that respect minimum fish retention sizes. This, combined with education, reduces the pressure of overfishing in the Zembra's waters by promoting an eco-friendly community able to maintain their traditional way of life while guaranteeing a sustainable use of marine resources over time.
Awareness-raising will soon also include the danger of so-called ghost nets which, torn and abandoned, have been left in the waters with devastating impact on marine life trapped in their deadly snares.
This work also sits in the context of the current national park and no-take zone being set to become a new Marine & Coastal Protected Area in 2022, which ASPEN, along with PIM (Initiative pour les Petites Îles de Méditerranée – a CEPF grantee of a wider project), will be involved with managing – ensuring local fishers are involved. Treating local fishermen as the co-managers of their protected area is the cornerstone to guaranteeing the long-term sustainability of the site, as they are ultimately the real guardians of the ecosystem.
It was Moncef Miladi's father whose navigational skills mentioned above were the stuff of legend. Miladi himself is a fisher in love with the sea since his childhood. He captures the principles of the project when he says: "The Zembra islands are a refuge for migrating fish and a nursery that ensures the sustainability of resources. Its protection is the responsibility of all of us – fishermen, organisations and the national guard."
So too Wahid Balagha, a fisherman with more than 25 years under his belt, says that (sic) "…the initiative is dear to us… as Zembra is a national and international treasure. (The) support has brought us together around the protection of our site."
---
*The Critical Ecosystem Partnership Fund (CEPF) is a joint initiative of l'Agence Française de Développement, Conservation International, the European Union, the Global Environment Facility, the Government of Japan, and the World Bank. Additional funding has been provided by the MAVA Foundation. A fundamental goal is to ensure civil society is engaged in biodiversity conservation.
CEPF is more than just a funding providerA dedicated Regional Implementation Team (RIT) (expert officers on the ground) guide funding to the most important areas and to even the smallest of organisations; building civil society capacities, improving conservation outcomes, strengthening networks and sharing best practices. In the Mediterranean Basin Biodiversity Hotspot, the RIT is entrusted to BirdLife International and its Partners: LPO (BirdLife France), DOPPS (BirdLife Slovenia) and BPSSS (BirdLife Serbia).Find out more at www.birdlife.org/cepf-med
---
By Shaun Hurrell
At 1700 m altitude, on a jagged limestone ridge often used for training by alpinists, a group of young researchers are clinging to tufts of grass and sharp rock as they scramble straight down the steep mountainside of Mount Orjen, which straddles the border of Montenegro and Bosnia & Herzegovina. What brings them here, with no ropes, one misplaced step away from tumbling to peril? In a word: plants. In practical terms, they're undertaking a transect, recording population, habitat and threat data, and collecting vital seeds. But the underlying reason they're here: pure passion and enthusiasm for conservation.
Such is the new wave of plant conservationists in the Mediterranean, and particularly in the Balkans. Stereotypically, the study of plants has been seen as a niche domain of aging, bearded botanists with a focus on scientific research and natural history. Whilst such a botanist could well be found on a steep mountainside, there's a fresh generation of plant experts that use research as one tool of conservation. Driven by local NGOs like EnvPro and E-grupa on Mount Orjen, they will do what it takes to see threatened endemic plants protected.
With many straight out of University, it's not easy to begin a career in conservation. But BirdLife (through its role as Regional Implementation Team for the Mediterranean hotspot of the Critical Ecosystem Partnership Fund (CEPF)*) has been able to provide small grants to local NGOs, which can allow them to employ and train such eager, talented people. In total, 14 small grants (and one large grant) have supported 15 civil society organisations in four Balkan countries since October 2018.
Not only is plant conservation new-school, it's important. Plants underpin the food chain, endemic plants support endemic insects, and the Mediterranean region biodiversity hotspot is ranked third-richest in the world in terms of its plant diversity. Some remote areas of Balkans are not properly surveyed and Mount Orjen is the only place where some endemic plant species are still found, such as the beautiful Orjen Iris Iris orjenii which hangs on in just a few sites, nestled within patches of long grass.
It was here that EnvPro and E-grupa revealed additional sites of the iris and confirmed its presence on the Bosnian side. The data gathered also allowed them to assess the species on the IUCN Red List as Endangered, as well as an endemic short-toothed sage Salvia brachyodon as Critically Endangered, and capture important habitat data for other endemics such as Edraianthus serpyllifolius.
Every seed counts
Perhaps taking inspiration from the way the roots of the endemic Bosnian 'munika' pine trees grasp bare rock, newly-employed Marija Popovic holds on tight as she peers over an edge looking for any signs of seeding plants. EnvPro are collecting seeds from all target species for a seed bank kept at the University of Primorska, but it's especially vital for the iris because the team are working with the Natural History Museum in Rijeka to grow seedlings (ex-situ conservation) which will be planted back in the wild.
Collaboration is a major theme in this movement, which aims to build a network of plant conservationists in the region, leading to better conservation management overall. Throughout the project, EnvPro (from Montenegro) have been helping build the skills and expertise of the Bosnian-based E-grupa, skills that have already led to a major success: plant data submitted helped form the basis of the case for a new protected area on the Bosnian side of Mount Orjen (declared in September 2020), which will help secure a safe future for the plants surveyed there. The Montenegrin side is already officially protected, but the EnvPro project is also aiming to improve the management of Orjen Nature Park for plants. They've also worked with the local mountaineering club to redirect a portion of a hiking trail that was heading through a patch of irises.
Balloons to protect bells from fire
This kind of work is also featured in another plant project in Montenegro, where the Lovćen Bell Edraianthus wettsteinii subsp. lovcenicus, a small perennial plant with tufts of grassy leaves and fine, blue, bell-shaped flowers, has its entire range restricted to an area smaller than a football field. Here, on Mount Lovćen, just outside the border of Lovćen National Park, young plant conservationists aren't just becoming effective experts, they're also bringing new and creative ideas.
Living Green, a local NGO, has found an innovative way to protect the plant from the threat of fires: water balloons. They've installed biodegradable water bags to ensure the plants get an instantaneous dousing, and water canisters coupled with workshops with the local fire brigade, park rangers and local landowners allow for a quick reaction to fire in this dry area, eight kilometres from any other water source. There have been no fires since, and Living Green continue to work on the other aspects of their project: raising awareness of the importance of the plant and work with the National Park to see its range increase.
Albania's red iris threatened by mining
Elsewhere, in Albania, a stunning fire-red-and-yellow native tulip species Tulipa albanica is restricted to an extremely small range in a landscape rife with mining activity. The Institute for Environmental Policy (IEP) have been working to discover all of the remaining plants – yes, all of them (the population is so small it's possible to count them all) with the aim of protecting its habitat, whilst nurturing a new generation of skilled and professional botanists to work on the protection of other endemic plants in the future. Despite the species only being discovered in the last decade, the tulip is now the official emblem of the local town of Kukës – testament to IEP's outreach work, and in April 2020 the Municipal Council approved the formal protection of the Albanian Tulip at the local level. Meanwhile the energetic team have been digging their spades into scientifically selected soil to create four new terraces a few kilometres away from the original locality and planted tulip bulbs giving great hope for the future of one of the region's rarest plants.
From Bosnia & Herzegovina, Montenegro, Albania and North Macedonia [see below], the new generation of plant conservationists are now equipped with expertise in data collection, fruitful collaborations across borders and with institutions, and great awareness-raising skills. And above all, a passion and love for plants. With all that supporting them on a remote mountainside, who needs ropes?
---
Four countries, 15 projects for plants
Innovations across the border
The first ever seed bank of wild flora in North Macedonia was collected by MASA, with 90% from rare and endemic species; whilst ILIRIA (from Albania) used a drone to record focal species growing on steep cliffs. These two grantees are working in the National Parks of Galicica and Prespa in a collaborative project.
Large grants for rare plants
MES (BirdLife in North Macedonia) are assessing threatened plants in the Jablanica and Dojran Lake areas and setting up a monitoring system. They're also supporting protected area managers and local organisations, and work with biology students on chestnut distribution (including using a drone).
Ex-situ ponds
Macedonian Biological Society is also assessing endemic plants with restricted habitats from Galichica – including collecting seeds, which they've planted in newly updated facilities in the Botanical Gardens of Skopje (including a lake for a rare water lily). Meanwhile, they're training local students and young experts and raising awareness in the local community.
---
*The Critical Ecosystem Partnership Fund (CEPF) is a joint initiative of l'Agence Française de Développement, Conservation International, the European Union, the Global Environment Facility, the Government of Japan, and the World Bank. Additional funding has been provided by the MAVA Foundation. A fundamental goal is to ensure civil society is engaged in biodiversity conservation.
CEPF is more than just a funding providerA dedicated Regional Implementation Team (RIT) (expert officers on the ground) guide funding to the most important areas and to even the smallest of organisations; building civil society capacities, improving conservation outcomes, strengthening networks and sharing best practices. In the Mediterranean Basin Biodiversity Hotspot, the RIT is entrusted to BirdLife International and its Partners: LPO (BirdLife France), DOPPS (BirdLife Slovenia) and BPSSS (BirdLife Serbia).Find out more at www.birdlife.org/cepf-med
---